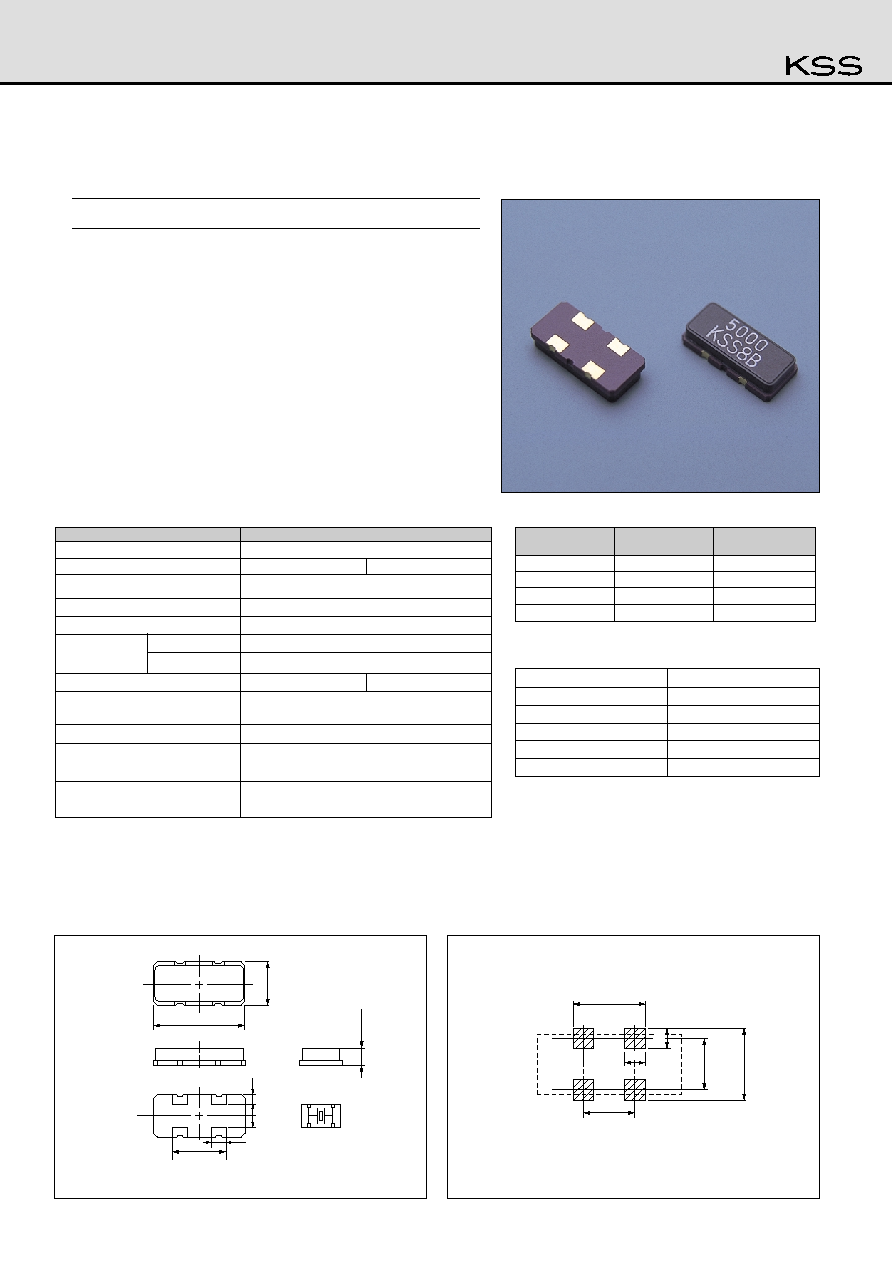 CX-5F
SMD
Features
Ceramic package leadless type.
The oscillation circuit can obtain sufficient output at the inverter
Specifications
Table 1 Standard Frequencies
Table 2
Standard Frequencies (MHz)
Outline
Land Pattern(reference)
Frequency
Tolerance
Over The Oper. Temp. Range
Equivalent Series Resistance
Three drops onto a hard wood board from the height of 20cm
10~55Hz, amplitude 1.5mm, each to 3 directions, 2 hours each
* Taping item packaging : one unit 1,000pcs
Equivalent Series Resistance
* Please inquire about frequencies other than the above.
CX-5F