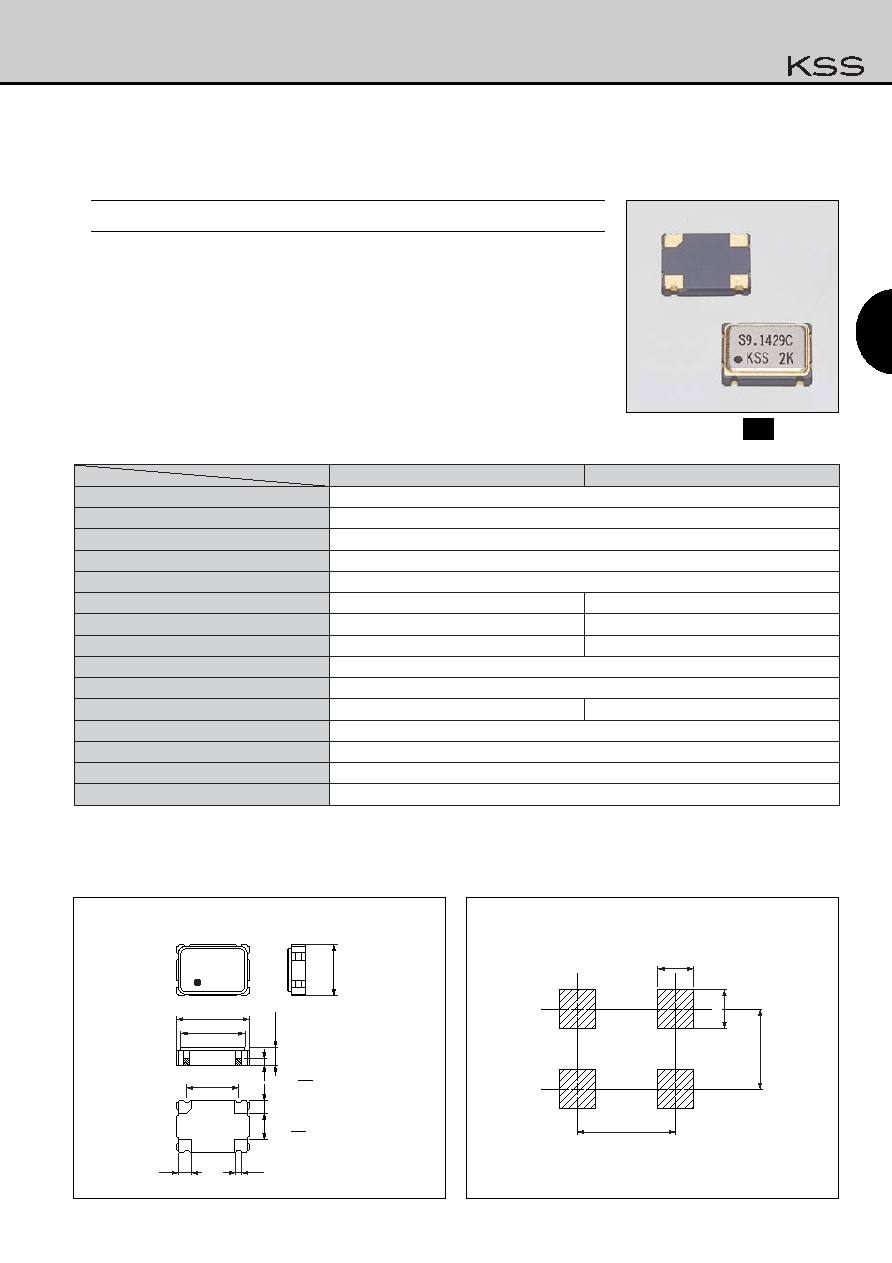 Crystal Oscillator
FXO-34F
Miniature Clock Crystal Oscillator
Features
Specifications
Outline
Land Pattern(reference)
Operating Temperature Range
Storage Temperature Range
10~55Hz Ampulitude 1.5mm, Cycle 2 minute, 3 direction, 2 hour each
1 Please contact us for standard frequency.
2 Please consult about the deviation to frequency.
Taping item packaging:one unit 3,000 pcs or 1,000 pcs
This crystal oscillator has a built-in high-precision C-MOS IC suitable for a wide
Ideal for base stations and
Lower noise and lower current for reduced power consumption.
3.3V supply model also available.
CONNECTION
1:INH
2:GND
3:OUTPUT
4:V
INH:Hi:Fout
Low:Output-Stop
(L Level)
FXO-34F