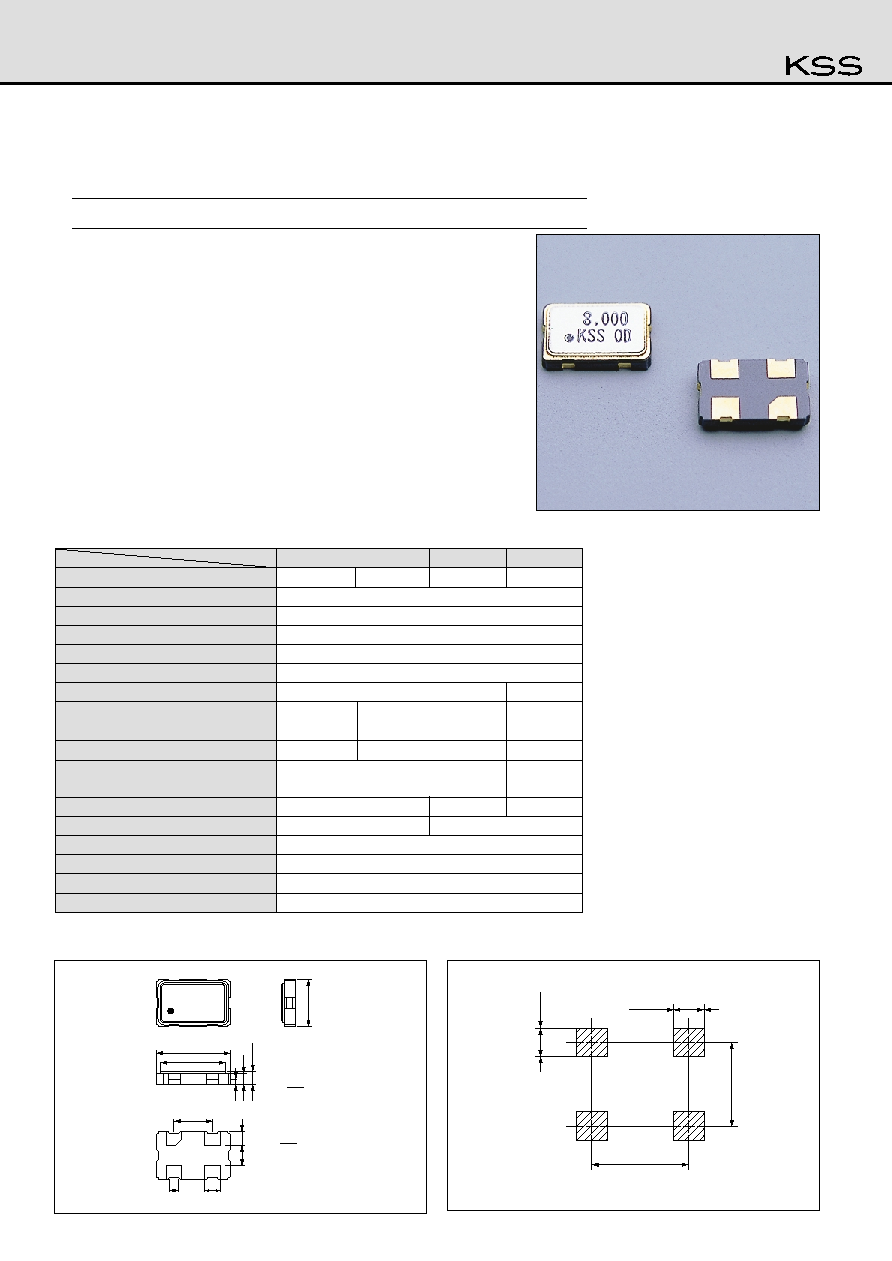 FXO-61F
Miniature Clock Crystal Oscillator
Features
It is a compact and thin ceramic package with a matalized lead for surface
mounting that is able to be automatically loaded.
Reflow soldering is possible.
CMOS, TTL IC direct drive is possible. Depending upon the frequency
band, there is also a crystal oscillator with a CMOS-IC with a tri-state
Use in the broad frequency band from 1.8MHz to 50MHz is possible.
Specifications
Outline
TTL Output Type Low Voltage Type
Operating Temperature Range
Storage Temperature Range
10~55Hz Amplitude 1.5mm, Cycle 2 minute, 3 direction, 2 hour each
C-MOS Output
Heavy Load Type
*1 Please contact us for standard frequency.
25mA MAX. (1.8~15.0MHz)
30mA MAX. (15.1~32.0MHz)
45mA MAX. (32.1~50.0MHz)
18mA MAX.
(1.8~39.9MHz)
25mA MAX.
(40.0~50.0MHz)
Land Pattern(reference)
FXO-61F
CONNECTION
1:INH
2:GND
3:OUTPUT
4:V
INH:Hi or Open:Fout
Low:Output-Stop
(High Z)